Wealth Management & Family Office
We work with family business owners, entrepreneurs, executives, and their families to provide solutions that address the financial complexities that come with wealth.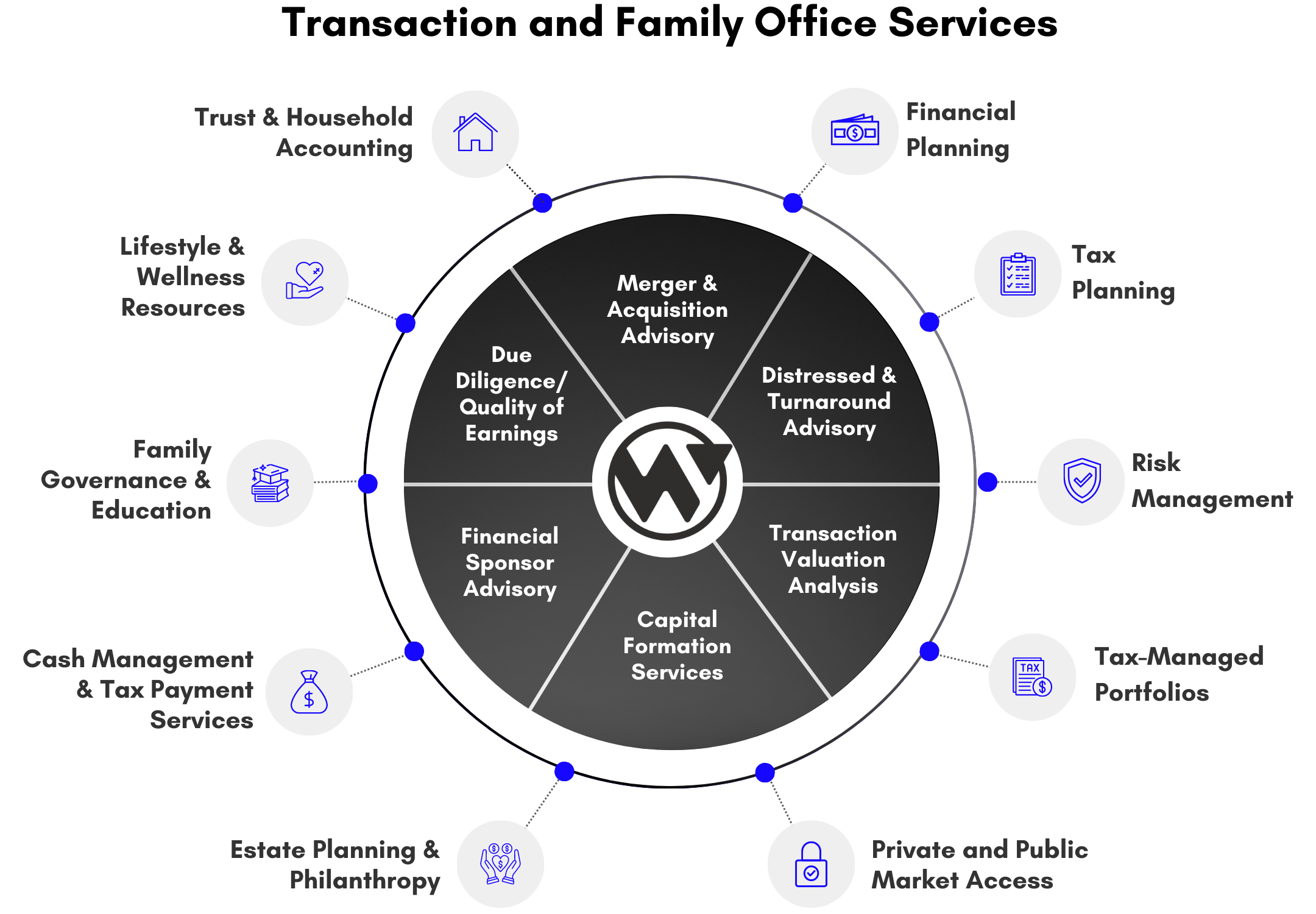 Wealth Management
& Family Office
We are Fiduciaries with a duty to do what is best for the client
Transparent portfolios
Comprehensive Personal Financial Planning
Customized investment portfolios
Direct access to institutional money managers
Wiss Family Office Portal
Our Edge
You'll be assigned a dedicated tax team who fully understands your business or individual needs and we'll design a plan that considers all aspects of tax law. When the time comes to evaluate estate planning, we'll work with you and other professional advisors to develop a wealth management plan that fulfills your goals within your lifetime or for future generations.
All Wealth Management Services
Wealth Management
Wiss Private Client Advisors, LLC provides a curated service for high net-worth individuals and families. As a registered investment advisor, we're bound to serve our clients' best interests.
Risk Management
Our Personal Protection Review process helps reduce exposure to risks without compromising your estate and financial planning goals. We review Wills, Powers of Attorney, map out wealth transfer and buying and selling plans to protect owners and their families from life events.
Our estate planning approach is designed to prepare for life's expected and unexpected events, to minimize tax burden, protect assets, and identify and implement strategies for the transfer of personal and business interests.
Our Cloud-based accounting service provides you with transparency and access to your monthly accounting cycle anytime, anywhere so you can focus on growing your business.
Our accolades and affiliations